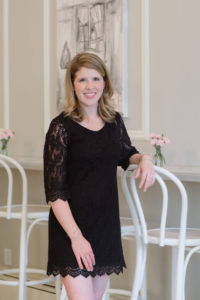 Kelly has been in the bakery business with her parents since 2008. Le Bon Macaron is an extension of Kelly's love for France; its culture and cuisine. She studied French and Art while at Albion College and lived abroad for a year during that time. Her time in France further fueled her desire to combine her passions of food, photography and travel and Le Bon Macaron is the result.
Kelly lives in Grand Rapids with her husband Drew and their daughters, Charlotte and Samantha.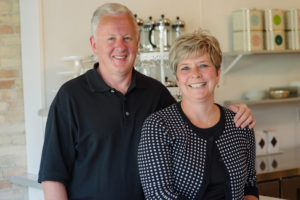 John and Wendy are true entrepreneurs with Le Bon Macaron being their third business in the mid-Michigan area. John's parents started The Colonial Bar & Grille in 1965 which remained in the family for over 50 years. John and Wendy expanded into the bakery business with Kelly in 2008 and continue to grow their passion for great food!
John and Wendy reside in Grand Rapids. You may see them in any of our three locations!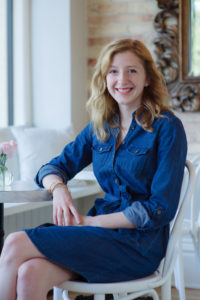 Chelsea joined the family business in 2015 after graduation from Grand Valley State University and a year abroad teaching English in a small village in France. Like Kelly, Chelsea shares a passion for all things French. And Dutch. You'll need to ask her about that! Chelsea manages the Grand Rapids location of Le Bon Macaron and the social media for all locations.
Chelsea lives in Grand Rapids with her husband Joris and their daughter, Eliza.